Best viewed at 800x600 resolution and 16 bit color with Netscape Navigator 2.0 or better.

You are visitor

since April 25, 1998.
LE FastCounter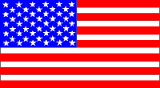 Experimental Manned Rocketry Association
of
America
(Founded in 1997)
The Association for Rocketmen
A Raketenflugplatz (Rocket Airdrome) of the Internet
Paving the way for the rocket-powered aerospace sports of the 21st century
Creating new acts for the airshows of the future
MENU
THIS WEB SITE IS FOR HISTORICAL PURPOSES ONLY - JAN.2001 updated info :RealRocketMan.
For more information, please feel free to e-mail EMRAA.